Your kids have too many toys. (Really, they do.)
I don't need to see your house to know that. We can fix this, sister.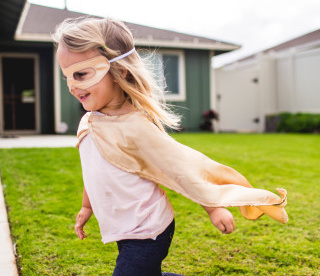 You want your kids to play.
You want them to have fun, be creative and flourish in their childhood home.
But you're sick and tired of the toys taking over the house.
Hands up if you've ever...
-Snuck toys into the trash when you knew your kids weren't looking.
-Felt the undeniable pain of a Lego lodged in the ball of your foot.
-Watched your living room go from decent to disaster zone in under 2 minutes.
-Heard, "Mom, I'm so bored" (surrounded by toys you dropped a wad of cash to buy).
-Dread the tears and meltdowns when you try to thin out the stuffed animals.
-Spent more time picking up toys than your kid did playing with them.
More toys does NOT equal more play.
(Despite what we tend to believe.)
In fact, research shows the opposite is true.
> The average American child has over 200 toys but only plays with around 5% of them.
> A study of a German nursery school showed that toddlers with fewer toys in their environment played for longer periods of time and displayed more creative play.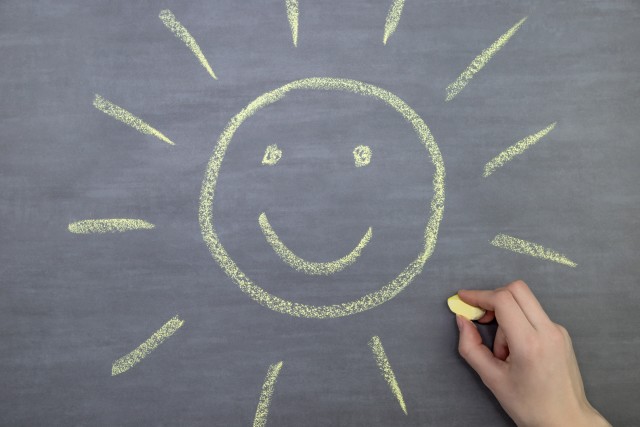 Bottom line?
Kids thrive without excess toys in their environment.
You're not being a "mean mom" when you declutter the toys.
In fact, simplifying their space is one of the most loving things you can do for your child.
When you have a method that addresses your child's emotions and developmental stage, decluttering the toys is no longer a battle.
Less tears for them + less clutter in your home = happy momma
Here's what your kids will do with less toys...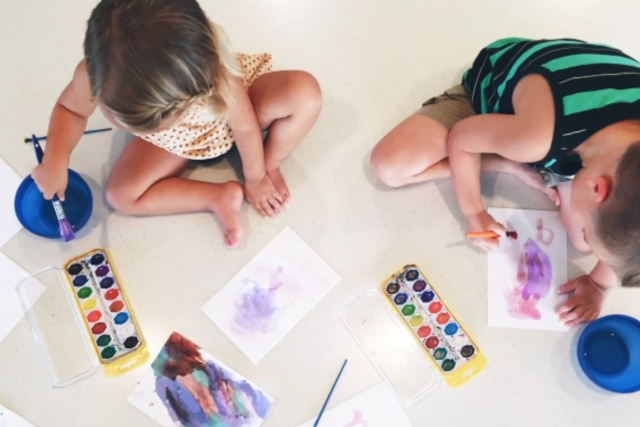 Engage in More Creative Play
Kids learn how to engage their creativity, curiosity and imagination.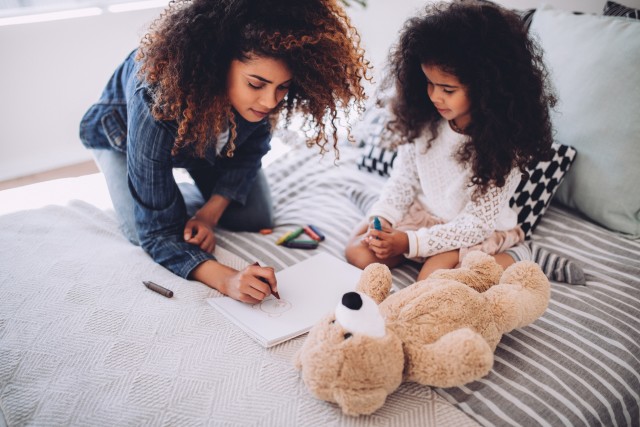 Learn to Collaborate
They practice skills of reciprocity, including compromise and collaboration.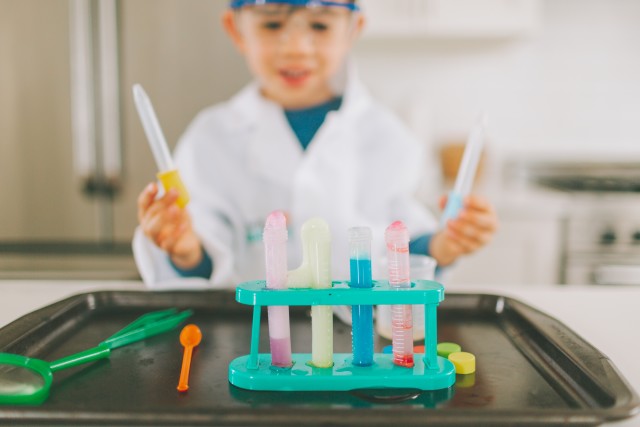 Children can sustain longer periods of independent play when they're not overly stimulated. (Yes, please!)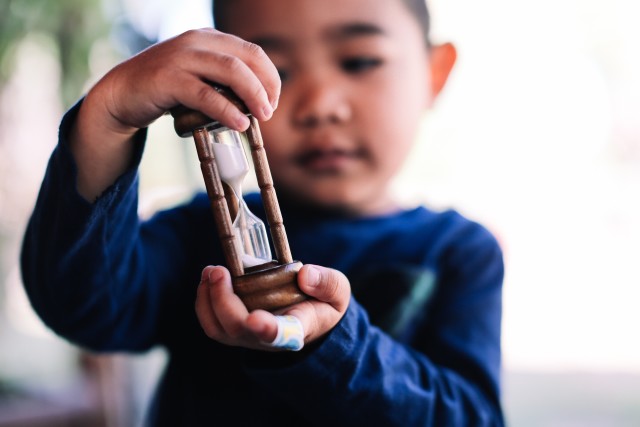 Self-regulate
When kids' spaces are calm (rather than chaotic), they can more easily regulate their own emotions.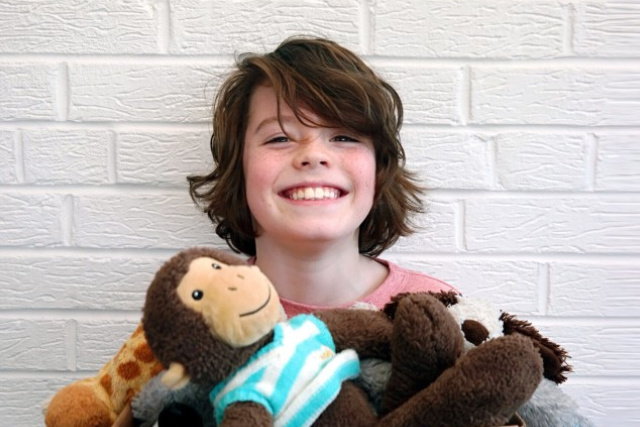 Take Ownership of Their Stuff
Less toys means cleaning up is not nearly as overwhelming. Clean up is faster and easier.
Develop Gratitude
They learn that toys are not disposable and appreciate having their essentials.
I'll show you how to declutter the toys without the struggle.
After years spent in teaching and later working in families' homes,
I developed decluttering tactics that encourage cooperation with kids.
(So you don't have bribe, beg or sneak toys out.)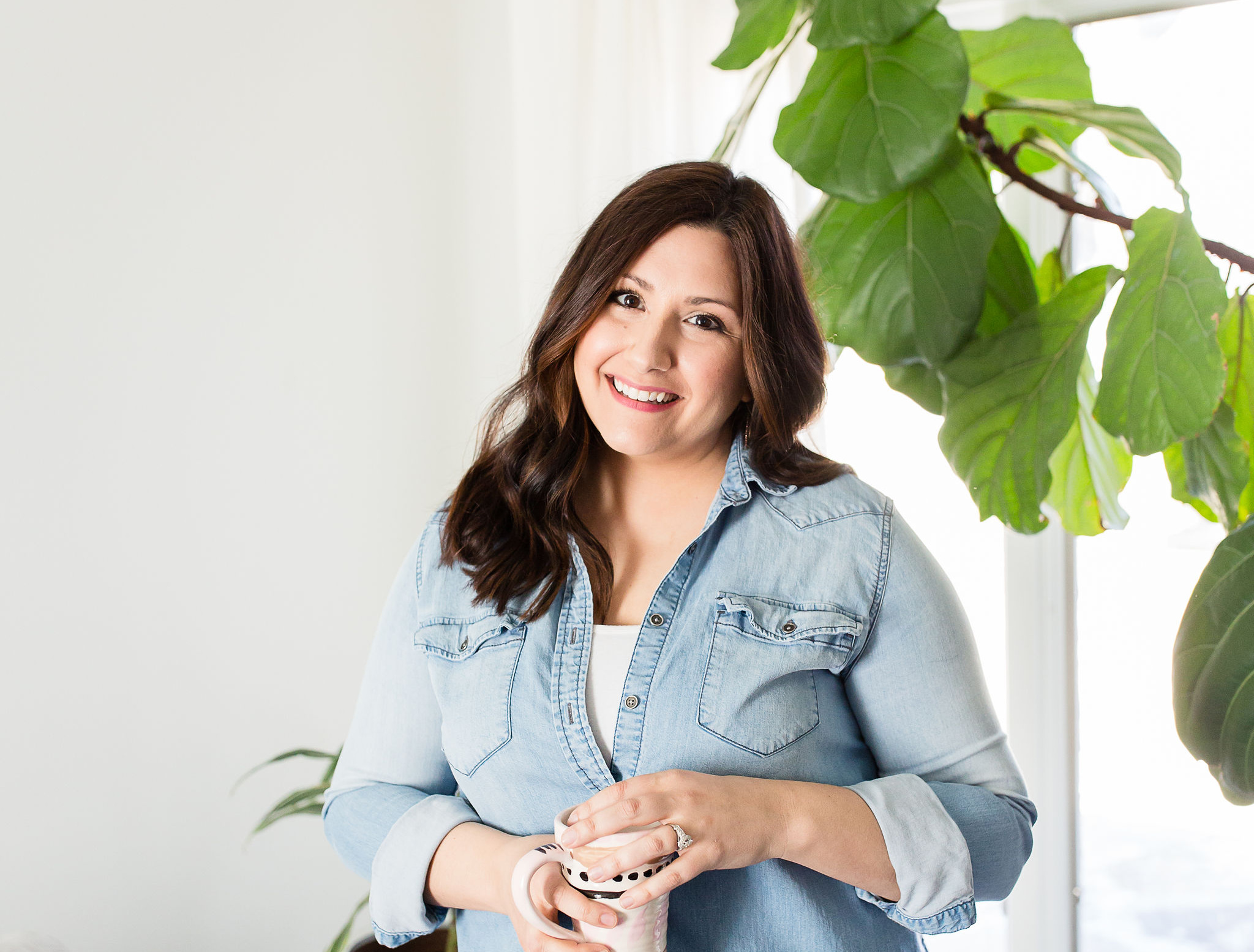 Heather Freeman | Teacher & Home Coach
Hi Friend!
I believe our homes should be set up to serve our entire family.
With over a decade spent as a teacher and 6 as a professional organizer + home coach, I've got a few tricks up my sleeve that are backed by years of experience and developmental research.
My methods are straight-forward, effective and take a collaborative approach to simplifying the toys. This means you don't have to dread the tug-o-war with your kids.
Decluttering Doesn't Have to Be a Battle.
I'll show you exactly
how
and
when
to get your child involved in the process, depending on their age and developmental stage.
(THIS is what's missing in other methods!)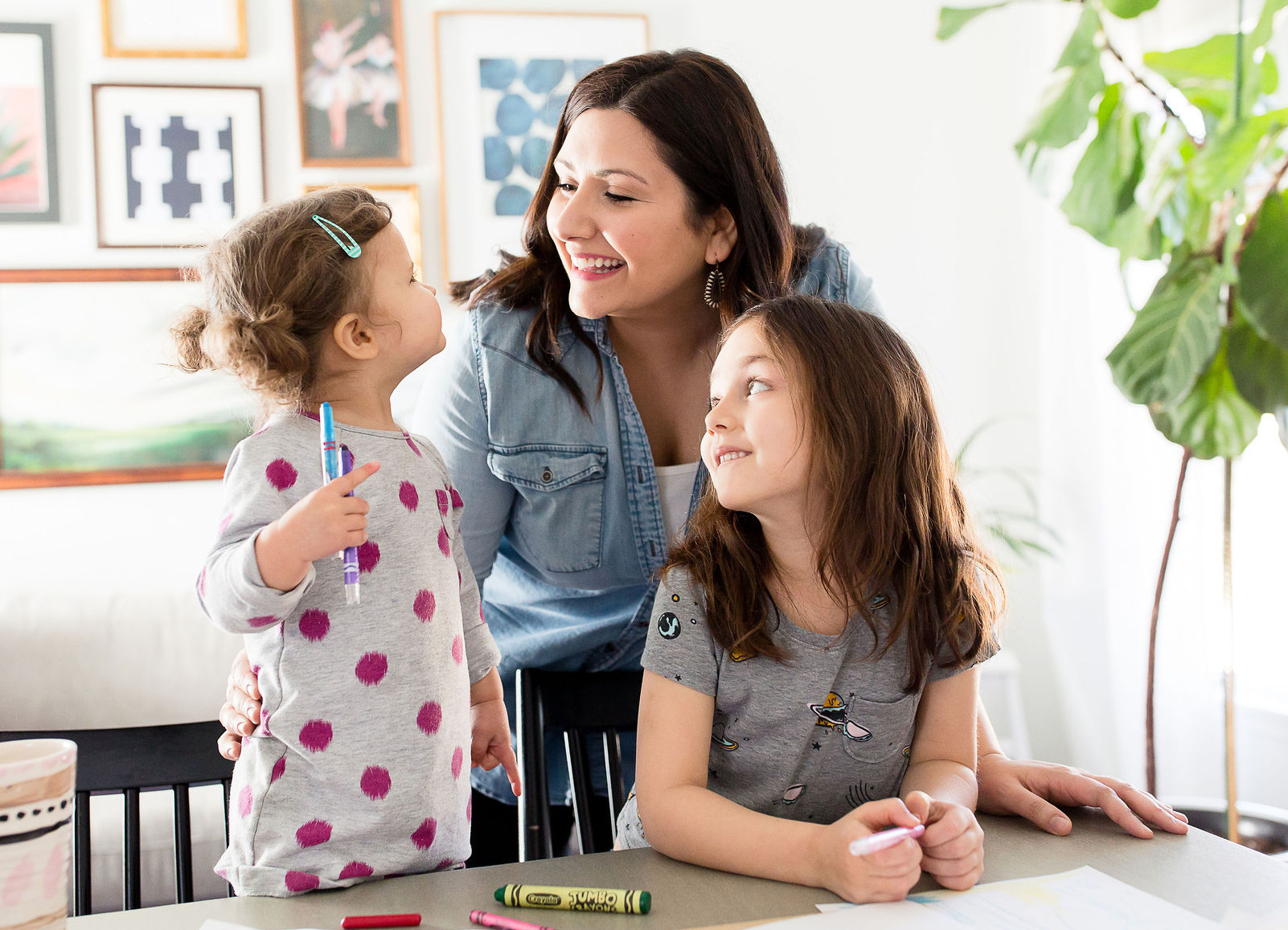 An online course for the mom who's tired of picking up and wants her kids to play.
What do you get when you sign up?
Step-by-step video lessons
Effective and to the point. I'll guide through a process that's worked for families just like yours.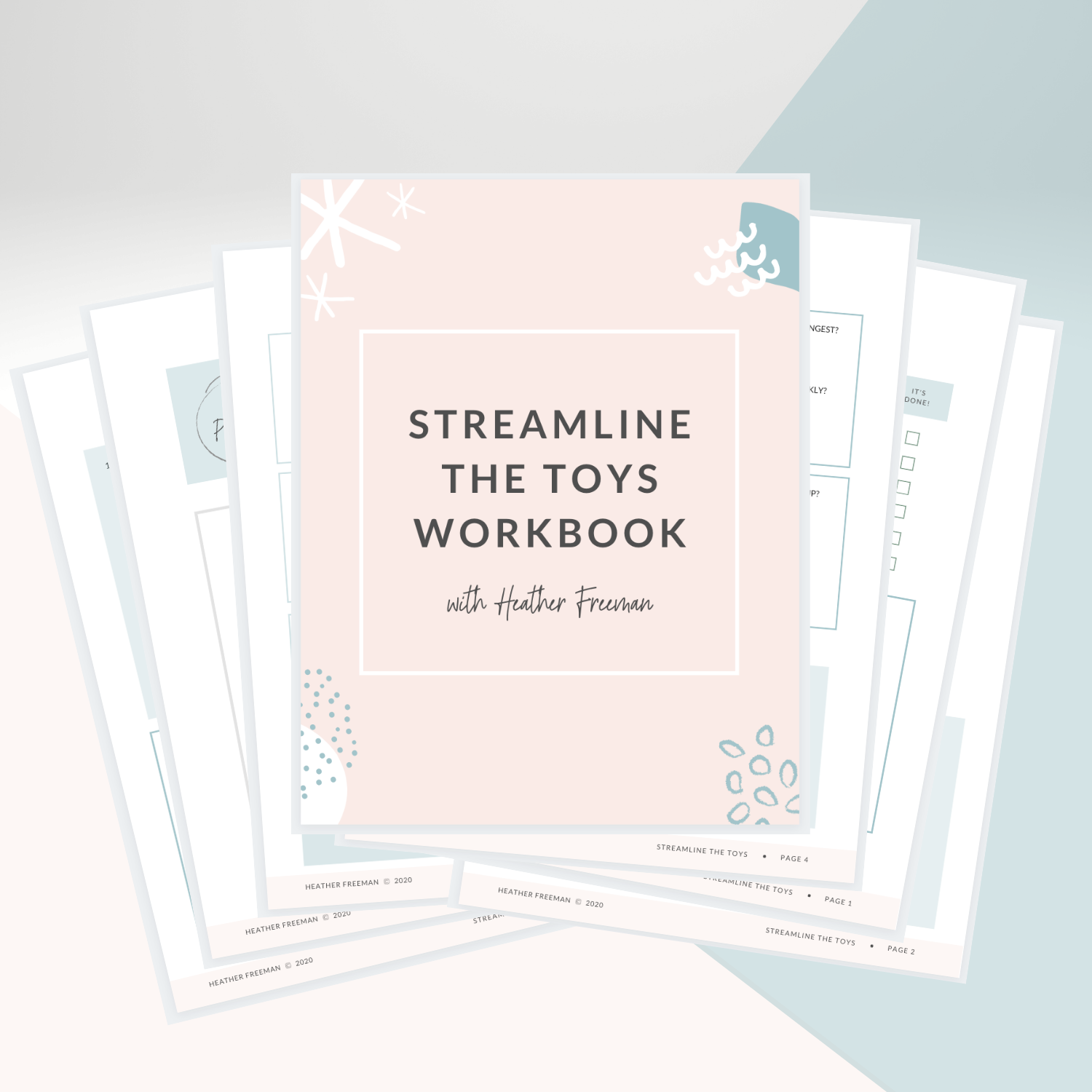 Printable checklists & cheat sheets
Take stock and then tackle the toys with a plan in hand. No more guesswork.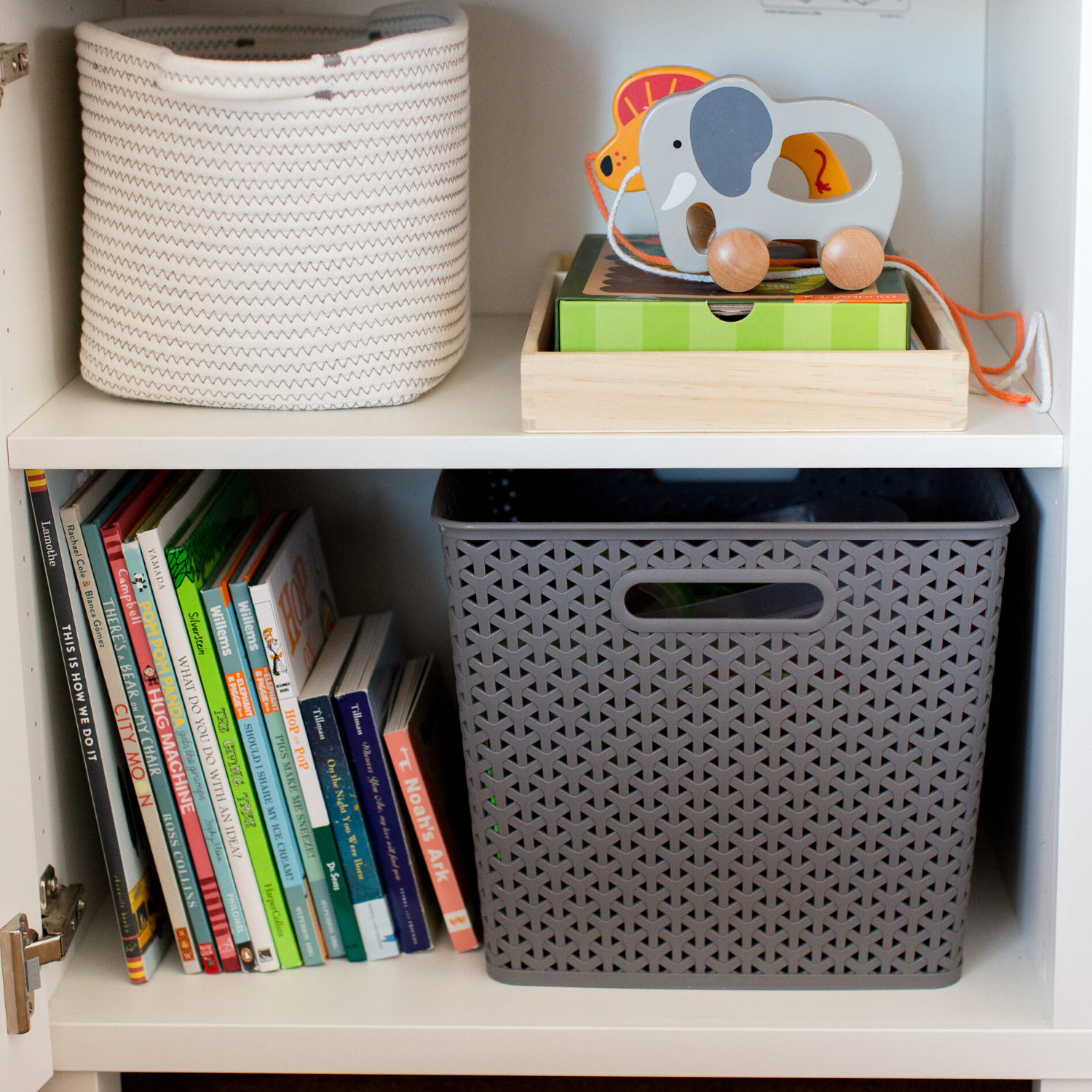 Time-saving tactics for toy storage
I'll share my go-to products and show you how to set up intentional play spaces for your kids.
Here's what you'll learn...
+ Guiding your kids to find their "essentials"
+The kind of toys that keep your kids playing longer
+ How to declutter the toys with your child's age in mind 
+ Time-saving toy storage 
+ Setting up intentional play spaces
+ My go-to products for kids' toys
+ How to deal with holidays, birthdays and extended family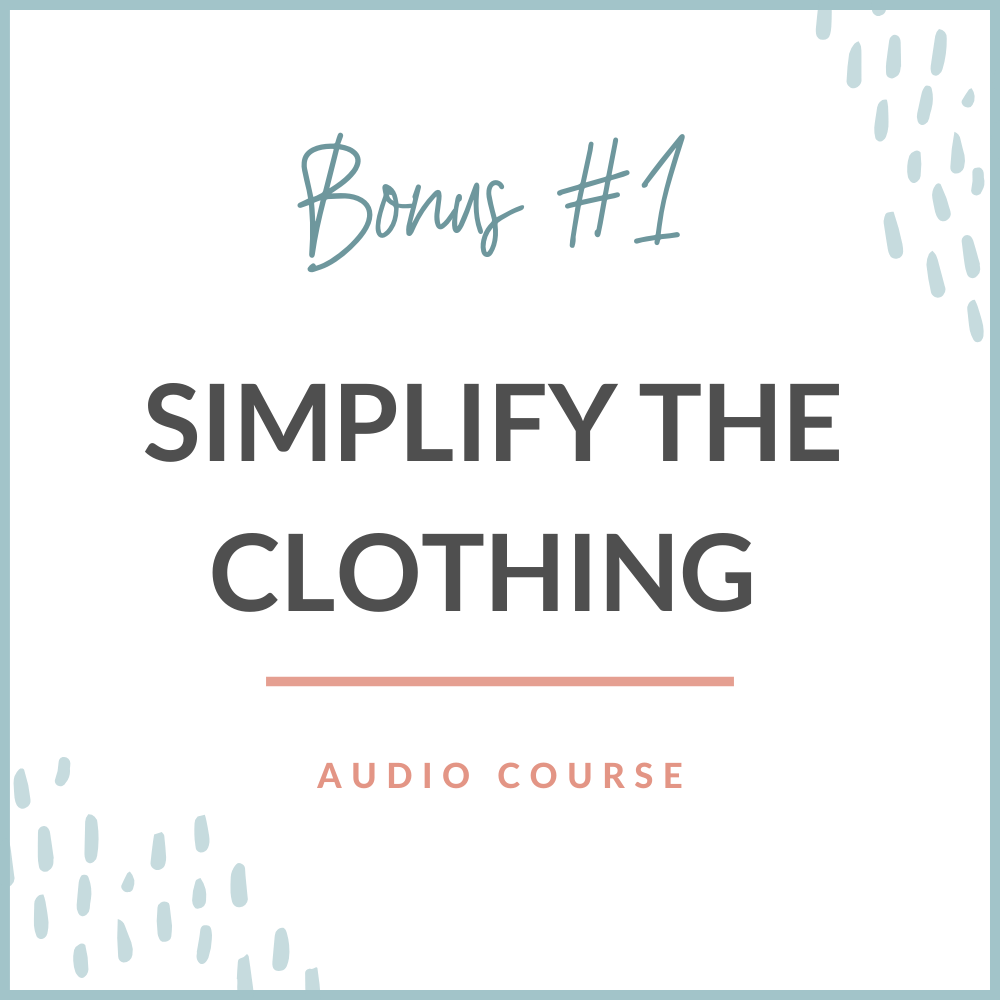 Simplify The Clothing ($50 value)
In this mini-course I'll walk you through how to...
+ Declutter your kid's clothing
+ Organize their clothes for easy access
+ Set up a system to cycle through seasonal & outgrown clothes
Best part? You can listen while you work.
(Like a podcast with purpose!)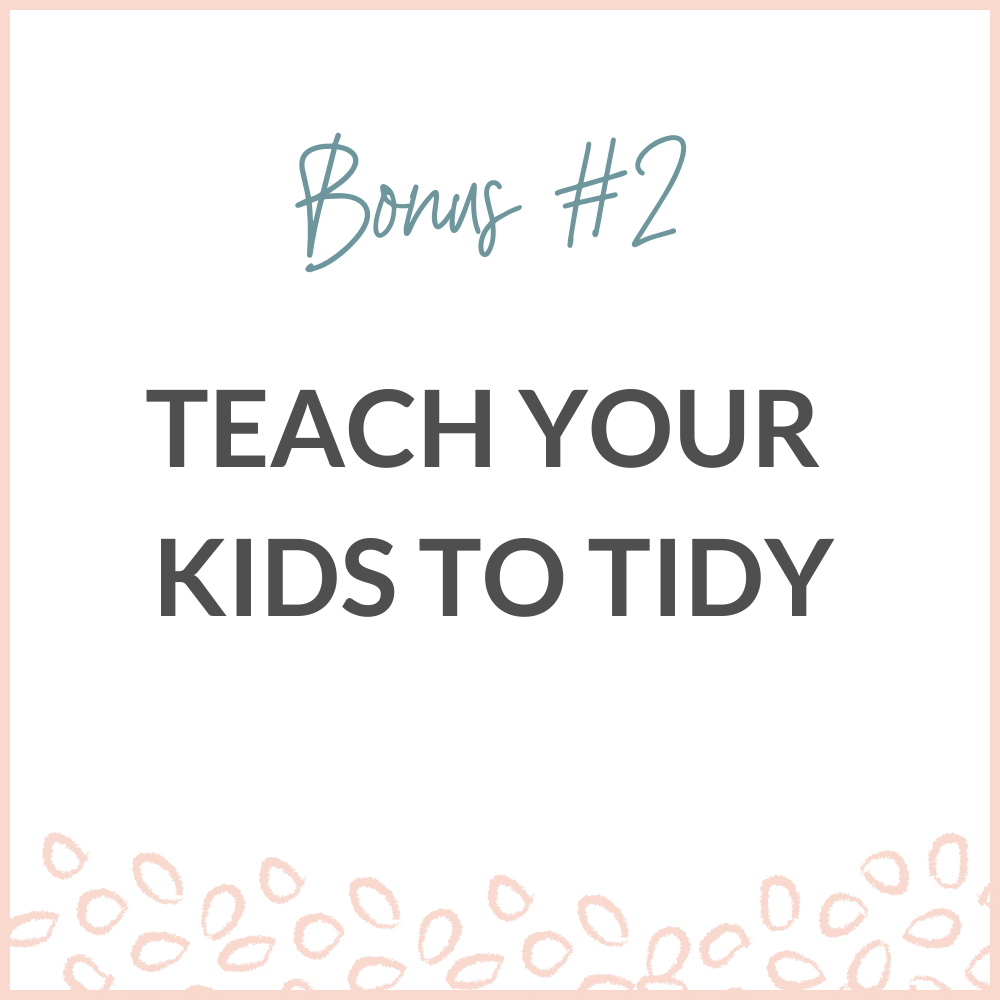 Teach Your Kids to Tidy ($29 value)
I teamed up with Jen Savage, Licensed Professional Counselor, to develop this mini course.
Here's what you'll learn...
+ Developmental milestones to help guide your child through chores
+ How to encourage cooperation and reduce conflict
+ Setting and communicating clear expectations
+ Daily practices that work for any age
My home feels so much lighter now. With Heather's guidance I realized you can still make a mess with your kids, but your home does not have to BE a mess. There is a big difference!". -GINA M.
I finally have a clear plan for all the toys that make their way into our house. After setting up toys using Heather's rotation strategy, my son plays for longer with toys as opposed to being overwhelmed. (Which is so needed right now!) -LAUREN M.
Staying on top of kid toys was such a chore until I took Heather's course. Her systems gave us a framework for how much and what to keep, and even how to store things. We spend less time cleaning up and more time cuddling at bedtime because there's not a mad rush to clean up. But the best part is Heather taught us how to involve our kids in taking responsibility for their space and their things...and THAT is priceless! -AMY H.
If these were sold separately, here's what they would cost you...
Streamline the Toys ($50 value)
Simplify the Clothing ($45 value)
Teach Your Kids to Tidy ($29 value)


TOTAL VALUE: $124


You get ALL three for just $47!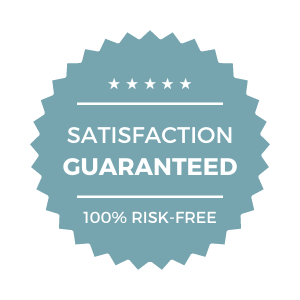 Two week risk-free refund policy.
If you try my system and don't love the results in your home, contact me within 14 days for a full refund. No questions asked.
I'm taking a risk here, so you don't have to.
For less than the cost of a trip to Target, you get my blueprint for conflict-free decluttering.
"Play is the work of childhood." -Fred Rogers


If you believe Mr. Rogers, then let me ask you a question...Is your child's environment helping or hurting their development?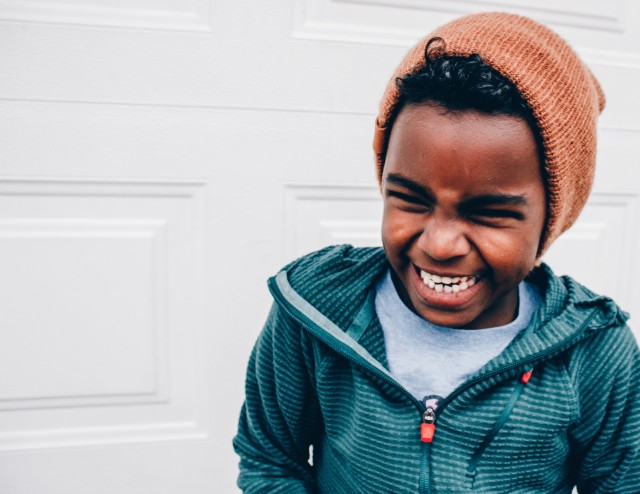 What if ONE thing that would help you stress less at home was also a priceless gift you give your child?


Friend, from one mama to another I can tell you that streamlining is a game-changer.
(And it will rock your mom life in the best possible way.)
Just imagine one week from now...
Your kids will be playing longer.
You'll be stressing less.
Your home will feel a bit more calm.
You can streamline the toys without the struggle. Start today!